Smyrna my beloved: Immersing into the events of Smyrna 1922
SMYRNA is officially hitting the big screen across Canada on Thur, December 8 - In select theatres nationwide! One night only! 🎬
Film Review: Smyrna my beloved
SMYRNA is officially hitting the big screen across Canada on Thur, December 8 – In select theatres nationwide! One night only! 🎬 🎟 Get your tickets now!
The film does an excellent job at portraying the events that led to the Asia Minor Catastrophe through the eyes of an prominent Smyrna family with Greek roots in a balanced fashion. It highlights the fact that the Asia Minor Diaspora held different view as to the stance to be taken in the war, or how the Turks that were living in peace with the other nationalities were pressured to either side with the nationalists or to be treated as traitors themselves. The film respects historical accuracy and offers an unbiased view, providing equal screen time to all sides that played part in this story. The captivating storytelling allows for the impact and emotional toll of the events speak for themselves. The production, attention to detail, and research that must have gone into the creation of the film are also of the highest standard. A highly recommended offering for everyone with important lessons for followers of current events.
John Sotos
THI Canada, Co-President
Film by : Tanweer Productions
The movie "Smyrna" is based on Mimi Denissi's stage play "Smyrni moy agapimeni"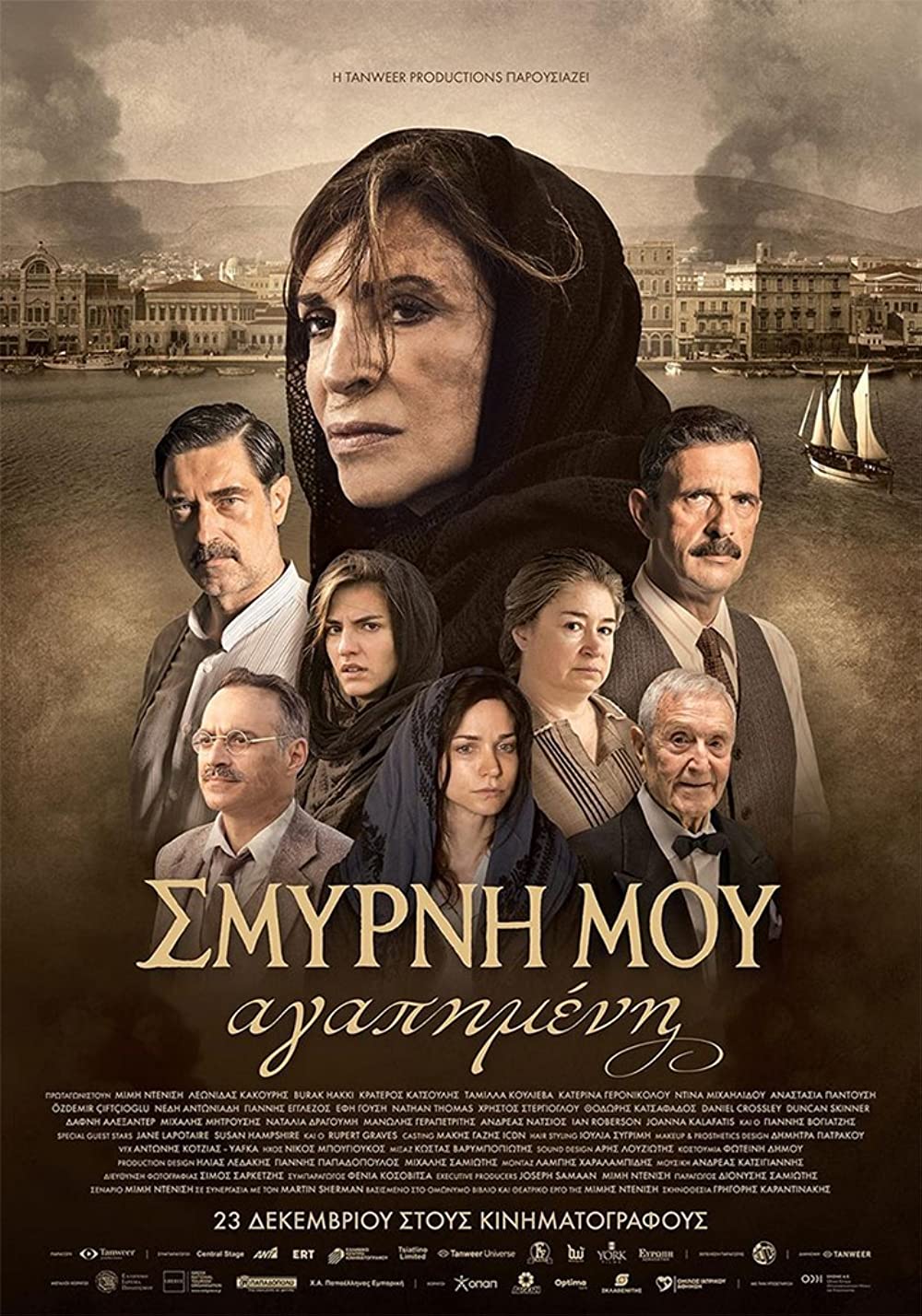 Help us in our efforts to provide direct crisis relief to the people of Greece.
Support Our Work
The Hellenic Initiative Canada is registered with the Canada Revenue Agency as a registered charity (Reg# 760475491 RR 0001). When you make a donation you will receive an official donation receipt for income tax purposes issued from The Hellenic Initiative Canada.
Donate Now