Senior Awareness Month
CARE FOR THE 60+
During the month of June, we will try to bring to light real concerns that are commonly shared among seniors, particularly in Greece, and will try to open a dialogue that will one day provide solutions available to everyone.
Follow us on our social media to learn more about major concerns for our loved ones and how we can improve conditions for those affected.
Facebook: facebook.com/Canada.THI
Instagram: thi.canada
Youtube: The Hellenic Initiative Canada channel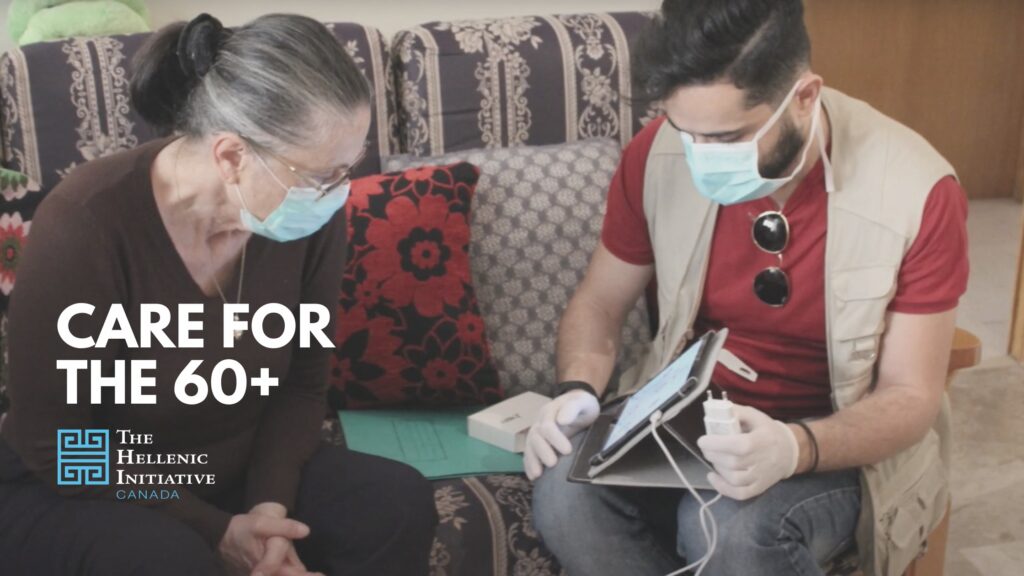 In Greece, seniors that have always been the cornerstone of the traditional Greek family have been affected greatly by the ongoing financial crisis, but also by changes in familial structures and values.
Most of us have the image of a "Pappou" or "Yiayia" sitting in a chair in the corner of the family room and offering their life wisdom to the younger generations. It was very common up to more recent years that the elders would stay with their children and grandchildren when they could no longer live independently. The changes that have taken place in more recent years, where the living conditions have altered the family dynamic for several reasons, mainly financial, have caused a major shift in the living conditions for the so-called 3rd generation. The seniors can no longer be taken care of by their children, as it was more commonplace for past generations. We also have a much better understanding of certain degenerative physical conditions and mental health issues that require specialized professional help that families alone simply cannot provide.
The reality for many of these people is that now that they are in retirement, dependent on the severely reduced pension and benefits, they struggle to secure the basics. In the best cases, where one is in a relatively healthy state, they still require assistance with everyday tasks to get by and their limited resources and financial insecurity puts a great strain that leads to other mental health concerns. The increased costs of daily living, from groceries to utility bills and basic medical care are many times hard to meet and so this leaves them vulnerable and helpless.
During the month-long campaign, we will try to bring to light real concerns that are commonly shared among seniors, particularly in Greece, and will try to open a dialogue that will one day provide options available to everyone.
Programs such as the 60+ with Doctors of the World Greece try to provide some relief to the issues mentioned above. The program that was co-supported by TIMA foundation and THI Canada during the Pandemic and aimed at providing assistance and medical care to seniors that could not leave their homes. What was once an emergency response has now evolved into so much more. Through the initial implementation, the team was able to identify deeply rooted issues and to uncover this group's vulnerability and lack of a safety net against adverse circumstances. We aim to present these issues respectfully and try to find solutions for them, together.
With the kind support of TIMA foundation

Help us in our efforts to provide direct crisis relief to the people of Greece.
Support Our Work
The Hellenic Initiative Canada is registered with the Canada Revenue Agency as a registered charity (Reg# 760475491 RR 0001). When you make a donation you will receive an official donation receipt for income tax purposes issued from The Hellenic Initiative Canada.
Donate Now