Our impact in 2022 doubled
THIC Stories aims in bringing to light vivid narratives that evoke powerful insights to the personal experiences of our beneficiaries in Greece. Read the powerful stories of struggle, war, identity and growth and join the conversation.
Our global impact in 2022 doubled
In a year of change and uncertainty and guided by a purpose to make an impact that matters, THI Canada continued to be by the side of the Greek families throughout 2022 and celebrated many firsts. Specifically, 2022 saw THI Canada's first Scholarship program, expanded its established programs to new remote Greek regions and responded to global emergencies, such as the flux of incoming Ukrainian refugees in Greece. Moreover, THI Canada made conscious efforts to establish institutions, such as the Toronto Economic Forum, that promote synergies between Canada and Greece and seeks to create a space for collaborations that will hopefully have a positive impact in the future.
Programs
Despite the challenges of the past couple of years, THIC's programs grew even further in 2022 and, in addition to supporting Greek families and vulnerable groups, they also drew on the collective experiences of the elderly communities in Greece and focused on raising awareness of the deplorable living conditions many are faced with. THIC is dedicated to its mission now more than ever.
THIC expanded its partnership with HOPEgenesis to include the island of Folegandros in addition to Kasos, Iraklia and Ag. Efstratios. Over the past two years, THIC has worked together with the Greek NGO to help families on remote Greek islands welcome their babies. Most of these remote communities face a shortage of doctors, health workers, and medical equipment. THIC's program has provided many women with the support and encouragement they need to help them throughout their pregnancies, as they are monitored by doctors and trained professionals through specialized equipment and facilitated transportation to hospitals when required. The program also takes care of all costs associated with testing, exams, and medical procedures, so that expectant families can focus on what matters most. To date, the program has welcomed nine babies on the islands of Kasos, Agios Efstratios and Folegandros, while 4 more babies are expected in early 2023.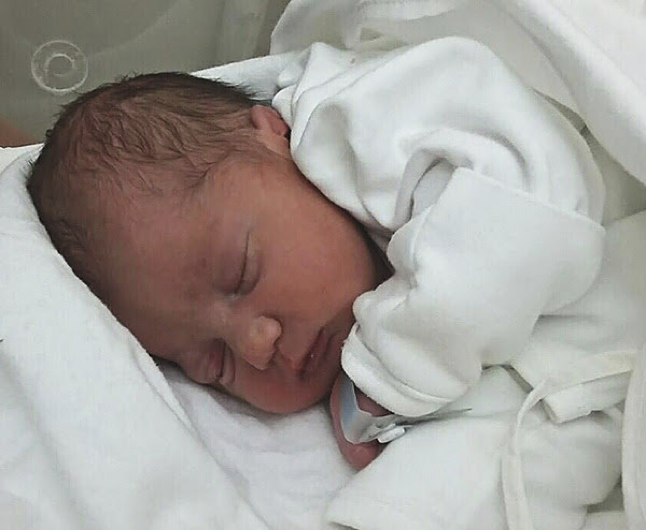 For the third consecutive year, THIC stayed by the side of seniors that live alone or require special care through the Intervention for the 60+ program with Doctors of the World Greece and TIMA Charitable Foundation. Initially, the scope of the program was to help seniors over 60 years of age and protect them from the coronavirus. Over the years, the program has helped more than 800 people receive both physical and psychological care from trained professionals who visit them at their homes. The program also offers psychosocial support through the "Online Championship Program", which connects individuals and invites them to share their experiences through a virtual friends group, and has a team dedicated to assisting beneficiaries with most of their daily needs. The Intervention for the 60+ program was publicly acknowledged and praised for the work it has done for the senior population at a ceremony in June 2022 with representatives of the Greek government.
Moreover, THIC's Diatrofi program with Prolepsis Institute provided 8,849 meals to 281 students that attended seven schools in the areas of Rhodopi, Evros and Xanthi.
Finally, for the fourth year, THI Canada with the generous support of the Ifandis family, renewed the Giannitsa Soup Kitchen program – "Meal of Love" -. The soup kitchen that is led by Father Spyridis and his team of devoted volunteers operates daily to provide meals to over 120 people in the local community of Giannitsa. Moreover, THIC's Diatrofi program with Prolepsis .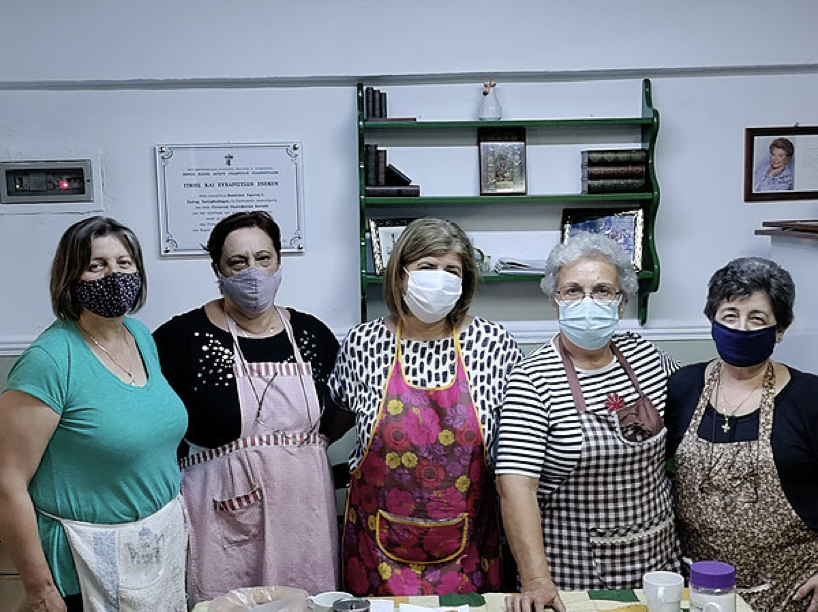 Campaigns
In 2022, THI Canada continued to effectively respond to humanitarian emergencies. In February, Russia invaded Ukraine in a major escalation of the Russo-Ukrainian War, which began in 2014. The invasion has resulted in a massive flux of Ukrainian refugees entering the European Union in search of a safe refuge from the military conflict. It has caused Europe's largest refugee crisis since World War II. THI Canada worked with Doctors of the World Greece and set up the "Humanitarian Emergency Relief Fund for Ukrainian refugees arriving in Greece" to provide humanitarian aid, medical support, and other services for Ukrainians in Greece. The campaign managed to raise over 40,000$ which went towards hundreds of families resettling and getting their new start in Greece.
Furthermore, THI Canada and THI Australia responded to the significant increase of people living on the verge of poverty in Greece and collaborated for the first time for their joint "End of Year Global Appeal for Greece" in support of impoverished families in Greece with the ever-increasing cost of living. For this effort, THIC teamed up with DESMOS, to help cover food needs. The campaign managed to raise $20.000 jointly, which will go towards helping families by providing them with basic food items. This first global campaign paved the way for future THI collaborations that will unite Greeks of the diaspora and help produce a significant impact for our causes. Speaking of the campaign, Stergitsa Zamagias-Hill, CEO of THI Australia said: "THI Australia is delighted to be joining forces with THI Canada to unite the Greek diaspora to support families experiencing hardship in Greece."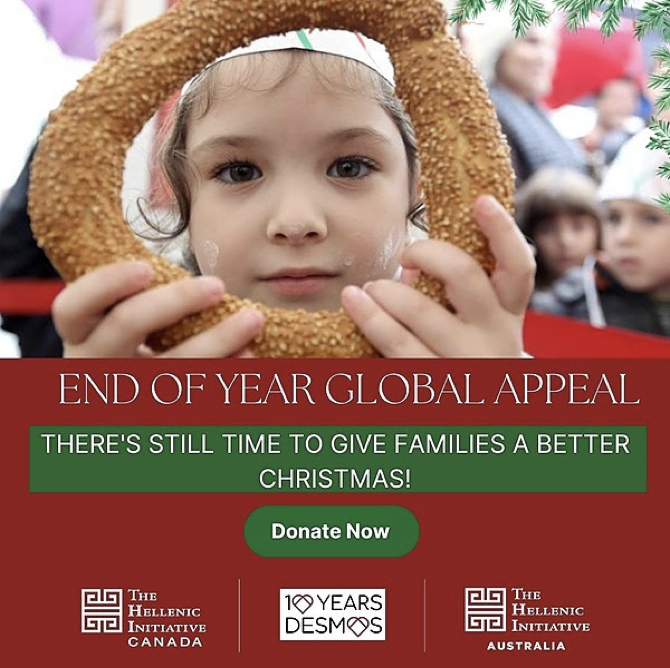 Events
As the world is slowly returning to normality following two years of uncertainty, THI Canada celebrated by bringing people together again in its events. In March, THI Canada hosted the webinar ''Who Owns History?'' which featured Geoffrey Robertson, author of the book Who Owns History? Elgin's Loot and the Case for Returning Plundered Treasure as its guest speaker. Robertson, who is a prominent human rights barrister, academic and broadcaster, discussed the controversial case for the return of the Parthenon Marbles to Greece, the current international views on the matter, and whether there is hope that the marbles will return to their rightful home.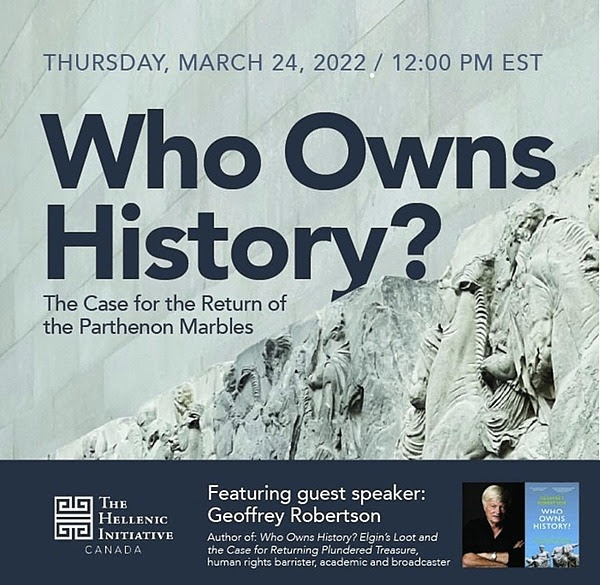 THI Canada also partnered with the Delphi Economic Forum of Greece for the inaugural Toronto Economic Forum, a conference that brought together government and business representatives from Greece and Canada. The forum, which will be hosted annually, promoted Greek – Canadian trade and investment ties. It welcomed discussions with a special focus on foreign investments and trade partnerships. The speakers also discussed potential collaborations and business opportunities in both Canada and Greece, especially in the fields of tourism, pharmaceuticals, technology, renewable energy and the mineral resources sectors.
Keynote speakers included Nikos Papathanasis, Alternate Minister of Investments and Development of the Hellenic Republic, Francois-Philippe Champagne, Minister of Innovation, Science and Industry of Canada and Prem Watsa, President and CEO of FairFax Financial Holdings Limited. The forum was further attended by leaders from the Greek and Canadian Governments, the business sector, and representatives.
THI Canada also hosted a networking reception as part of the forum. The ''THI Canada Connecting and Connected'' was kindly sponsored by Peter and Paul's hospitality group at the Petros 82 venue. According to Nikos Papathanasis, the Toronto Economic Forum ''is a great opportunity to promote business and other relationships between Greece and Canada.''
Finally, THI Canada's co-President John Sotos called attention to the importance of forming a promising future for Greece-Canada relations: ''We brought together an impressive array of leaders from the Greek and Canadian governments and businesses to promote mutually advantageous relations between the two countries.''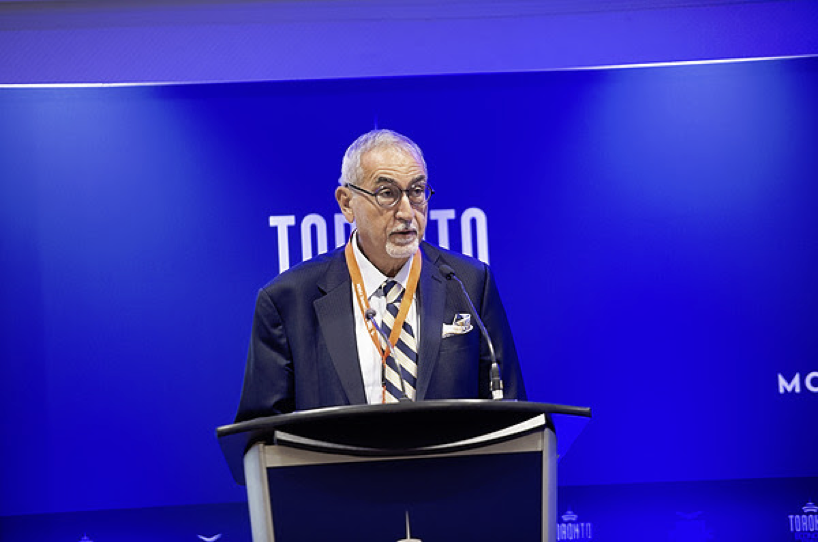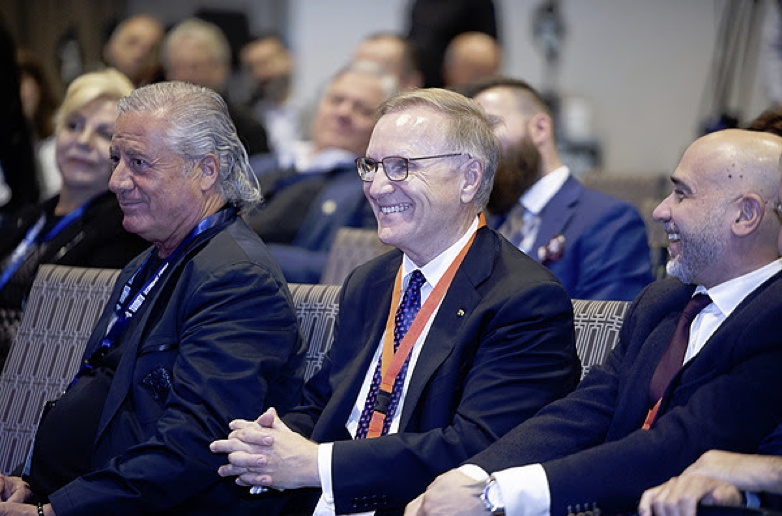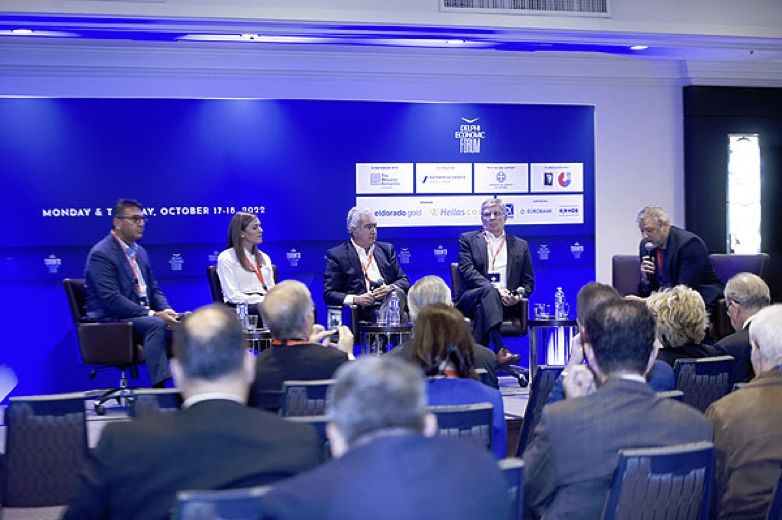 Lastly, on December 19th, THIC New Leaders had their first Christmas Party at Belfast Love in Toronto. For this event, the New Leaders were joined by New Leaders' Ambassador Marissa Papakonstantinou, Paralympic medalist, who gave an inspiring speech on leadership and empowerment.
According to one of the New Leaders, Yonida Koukio, "the event was an excellent opportunity to bring people together again following a very difficult pandemic and also network and create new opportunities for collaboration for the benefit of Greece.''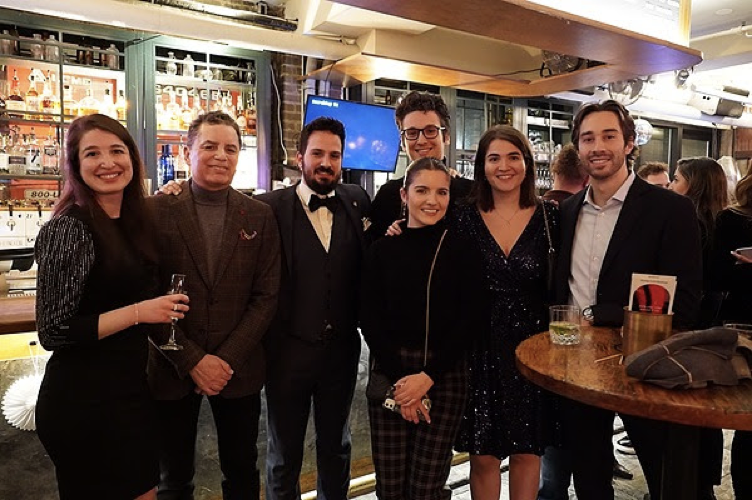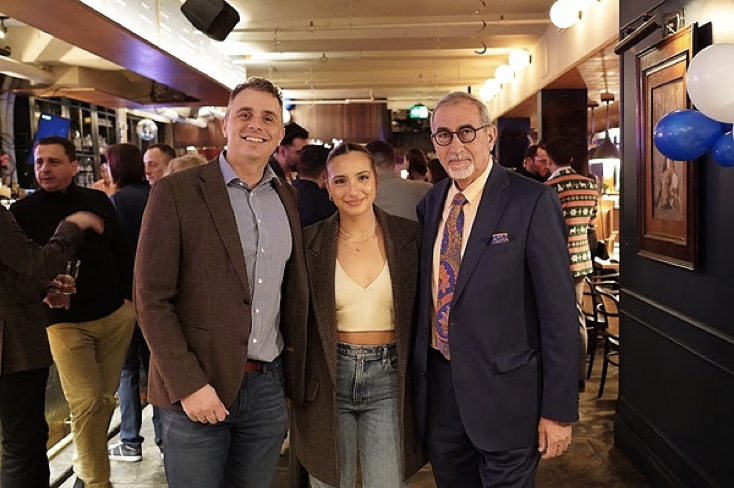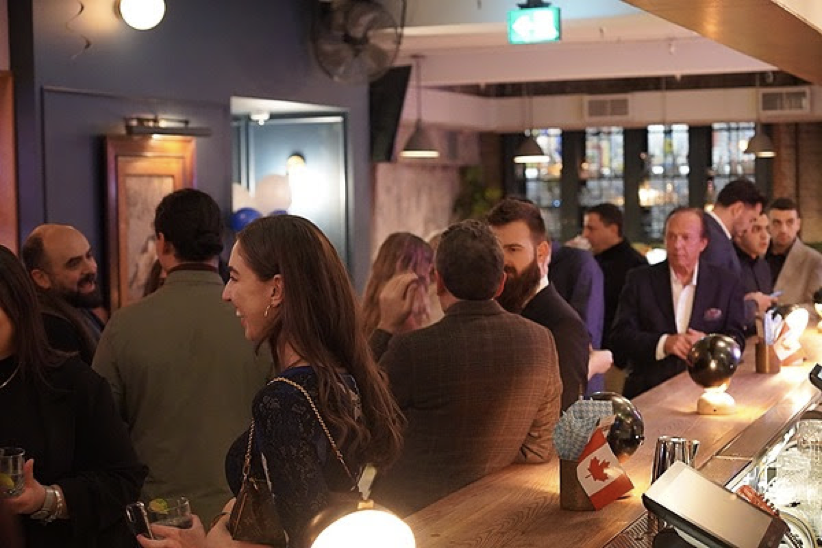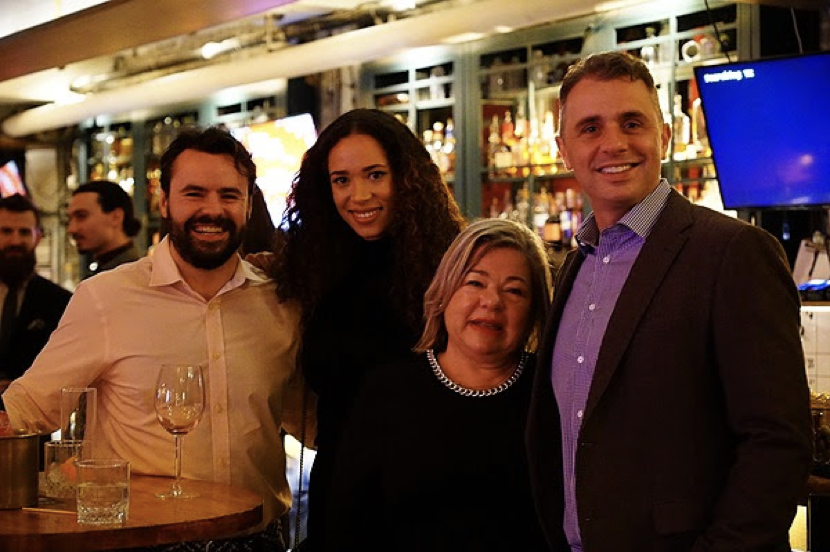 Lastly, THI Canada had an important impact in the field of education too. THI Canada in partnership with the University of Toronto School of Music launched the 2023 THI Canada Graduate Scholarship in Music. The $40,000/year Scholarship is co-funded by THI Canada and the University of Toronto Faculty of Music with the kind support of the Mirkopoulos Family.
The scholarship was awarded to Menelaos Peistikos who expressed his gratitude to both THI Canada and the University of Toronto for the opportunity: ''It would be impossible for me to study at the UofT, it it wasn't for your scholarship.''
THI Canada would like to extend its gratitude to all of its donors and supporters, as well as volunteers as without their generosity and support, it wouldn't have been able to provide prosperity to so many Greeks and create a new landscape for opportunities between Canada and Greece.
Help us in our efforts to provide direct crisis relief to the people of Greece.
Support Our Work
The Hellenic Initiative Canada is registered with the Canada Revenue Agency as a registered charity (Reg# 760475491 RR 0001). When you make a donation you will receive an official donation receipt for income tax purposes issued from The Hellenic Initiative Canada.
Donate Now