Greece's Tourism Challenges and Hopes
Greece Welcomes Canadians: Resuming Travel to Support the Safe Reopening of the Economy, a Discussion with the Greek Minister of Tourism.
With Greece and the EU deeming it safe to open their borders to Canadians from July 1st, The Hellenic Initiative Canada is inviting you to a timely discussion with the Greek Minister of Tourism Harry Theocharis on Greece's strategy to reopen tourism and how it relates to Canada.
---
GUEST SPEAKER
---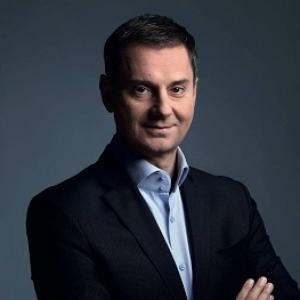 HARRY THEOHARIS
Minister of Tourism, Greece
Born August 6, 1970, in Athens, Harry Theocharis is a former MP of the political party Potami (The River), a centrist and social-liberal political party.
He holds a MEng (Hon) in software engineering-first class from Imperial College, London, and has held high-ranking positions in companies of the private sector in Greece and abroad and has also worked in start-up companies. During 2011-2012 Theocharis served as a secretary general for information systems and is known for introducing new digital services to assist the public and helping reduce bureaucracy, as well as the costs resulting from it.
He later (2013-14) served as a secretary general for public revenues at the Greek Finance Ministry. There, he succeeded in meeting budget revenues and producing a fiscal surplus. He is also known for launching the www.publicrevenue.gr platform to increase transparency in public administration.
---
MODERATOR
---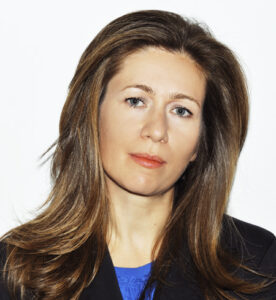 KATERINA SOKOU
Principal at News Intelligence, Nonresident Senior Fellow at the Atlantic Council's Future Europe Initiative and the Washington Correspondent for Greek daily Kathimerini and SKAI TV.
She is a contributor to American and European media on Greece, the U.S. and transatlantic relations. She has also covered the Eurozone, interviewing senior officials and prominent economists, and is a PhD candidate at the University of Piraeus, researching the US role in the Greek debt crisis.
Previously, she was a Visiting Scholar at George Washington University's Elliott School of International Affairs, worked at the business desk of the Washington Post, was International Financial News editor at Kathimerini and a financial reporter at To Vima newspaper, where she covered Greece's entry to the Eurozone. Ms. Sokou obtained a B.A. in History with Honours from the University of Ioannina, Greece, an M.A. in International Studies from the University of Warwick, UK, and an M.A. in Journalism from Columbia University, where she was a Knight-Bagehot Fellow in Economics and Business Journalism.
Help us in our efforts to provide direct crisis relief to the people of Greece.
Support Our Work
The Hellenic Initiative Canada is registered with the Canada Revenue Agency as a registered charity (Reg# 760475491 RR 0001). When you make a donation you will receive an official donation receipt for income tax purposes issued from The Hellenic Initiative Canada.
Donate Now