THI Canada partners with the Delphi Forum for the inaugural Toronto Economic Forum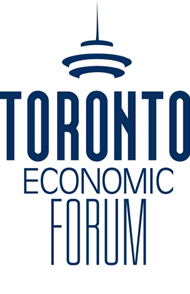 We are excited to share the news of the launch of the Toronto Economic Forum, which will take place in Toronto, on Monday & Tuesday, October 17-18, 2022. For the inaugural event, The Hellenic Initiative Canada is proud to partner with the Delphi Economic Forum to help bring the prestigious non-profit institution to a Canadian audience.
As the Delphi Economic Forum noted, Canada is one of the most extroverted countries in the world, playing a unique role in the global system. In its own merit, Toronto is a proudly international city, with a multitude of diaspora communities which play an active role in the city's social, economic and political life. With the Hellenic community being a prime contributor to the city's dynamic, at THI Canada we are happy to add our influential network of Greek-Canadian leaders to the Delphi Economic Forum's unparalleled political and business leaders that will bring Greece's true "voice" to Canadian audiences.
Specifically, the Toronto Economic Forum will seek to foster further economic cooperation, highlight investment opportunities in both Canada and Greece and deepen the ties between the business, political elites and civil society of the two countries.
A fundraising reception hosted by The Hellenic Initiative Canada will take place on the evening of October 17th. For tickets and sponsoring opportunities for this networking cocktail, please contact us at [email protected]
Help us in our efforts to provide direct crisis relief to the people of Greece.
Support Our Work
The Hellenic Initiative Canada is registered with the Canada Revenue Agency as a registered charity (Reg# 760475491 RR 0001). When you make a donation you will receive an official donation receipt for income tax purposes issued from The Hellenic Initiative Canada.
Donate Now