On October 4th, a healthy baby girl was born on Kasos, a small, remote Greek island with a population of just 990 people. This birth, which was supported by THI Canada and HOPEgenesis, is the third of a new program that was launched at the beginning of 2021 to help address some of the lowest birth rates in Greece. It is also the second birth on the island of Kasos following the birth of a baby boy on September 2nd. HOPEgenesis has also shared with us the happy news that we are expecting one more baby on Kasos before the end of 2021.
"Hope for Babies", the THI Canada and HOPEgenesis program, aims to help young families with low income and limited access to healthcare services who live in remote areas of Greece bring to the world healthy babies. The program covers all pregnancy-related expenses, from medical tests to doctor visits and all birth-related expenses, including transport to and accommodation at the Maternity clinic. All program participants are monitored regularly by dedicated doctors and nurses, who offer them both medical advice and a sense of security during this special period in their lives.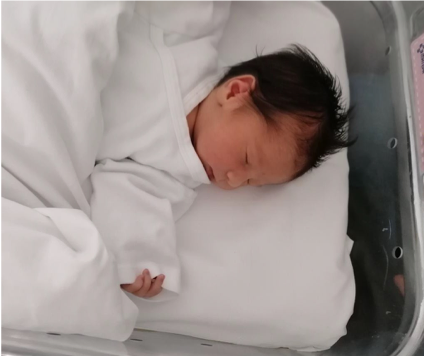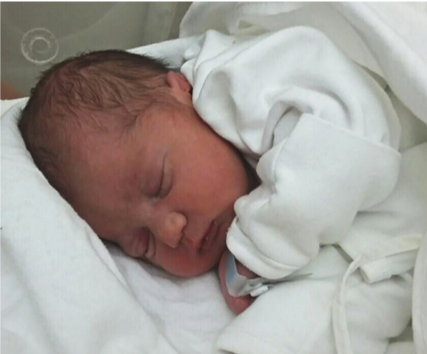 With the support of THI Canada, HOPEgenesis has also provided the beneficiaries of the program with 15 telemedicine devices and tablets that help them monitor their and their babies' health daily. HOPEgenesis has developed a specialized app, which allows expecting mothers to easily take their readings from telemedicine devices that are connected to tablets via Bluetooth, and keeps records of their readings over time. The results are then shared with their doctors to advise on any medication or medical care needed.
Below are pictures of some of the recipients while being trained on how to use their assigned devices.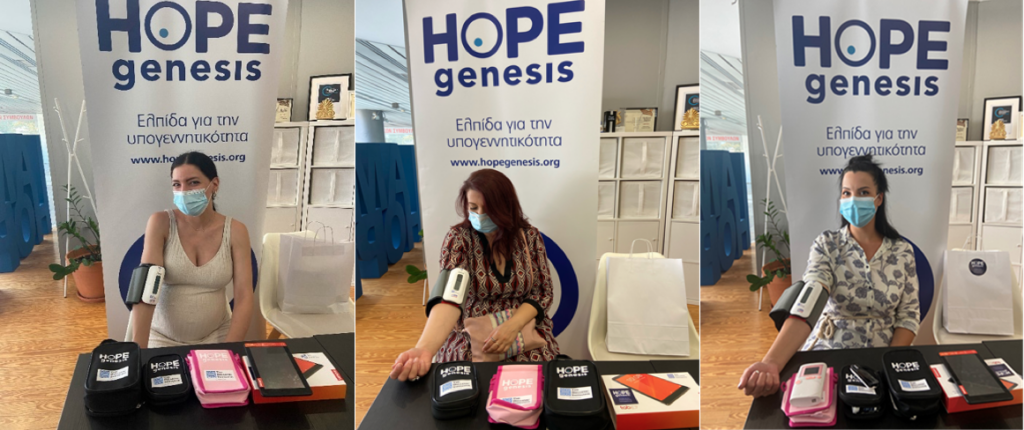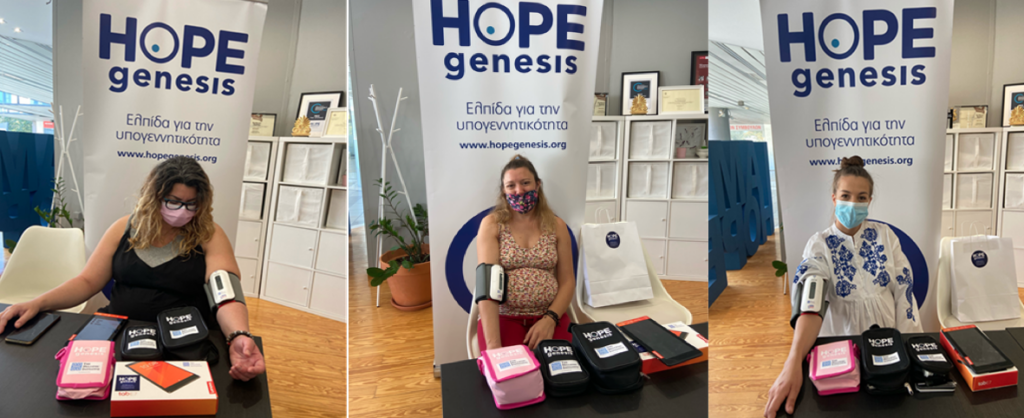 Under its program "Greece against low-birth rate", HOPEgenesis' long-term goals include programs that will further help new families by providing child day-care and family support centres, creating employment opportunities, and offering the continued support new families require. As their isolated communities grow and their population increases, we can also look forward to new schools, children's activities centres and new business growth strengthening the local economies. The young couples residing in these communities, who were at one point even considering moving, now have an important motive – some much-needed support – to stay and start their families at the place where they grew up themselves.